At Lineage Lending, we take a personal interest in our clients. Too often, large financial institutions regard their borrowers as little more than numbers on a page. Any client questions are channeled through a wall of automation designed to take human contact out of the loan process. Our clients will never be forced to talk through layers of a machine. For over twelve years, we have built trust and confidence with our clients through close one-on-one relationships and a familiar voice at the other end of the line. This kind of personal insight allows us to look beyond cold figures and number charts to give our clients and their families solid solutions to real world financial challenges and goals.
We stand apart from other reverse mortgage lenders in our philosophy of client inclusion. From San Diego to Los Angeles and into Northern California, our borrowers are kept in the loop through every stage of the loan process, from application to close. At Lineage Lending, we make sure that our loan officers are available to speak directly with clients at any time during the loan process, including weekends. All client questions are answered thoroughly, with straight-talk and without confusing legal terminology. We believe that an informed borrower is a comfortable borrower.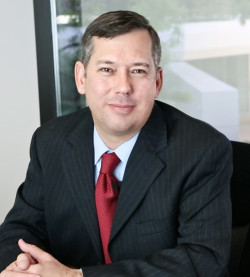 Senior Loan Consultant Tim Snyder has specialized in reverse mortgages with Lineage Lending for over ten years. His strong background in accounting and finance makes him the ideal guide for clients who have questions about the ways in which a reverse mortgage can be used to improve their lives. From the initial call, to the first consultation in your home, you will know his name, face and his personal phone number. Together, you will assess the pros and cons of a reverse mortgage and strategize a financial plan that will put the equity in your home to work providing stability and extra cash for a wide range of personal use.
Take a dream vacation, help your children buy their own house, or simply eliminate your monthly mortgage payment, the options that open up with the cash a reverse mortgage provides are too many to list. With so many years in the reverse mortgage field, Tim is an expert in identifying and correcting potential obstacles before they become problems for his clients. If a reverse mortgage is right for you, he will be there every step of the way through the entire loan process working diligently, proactively and keeping you informed.
A reverse mortgage only sounds complicated. Give Lineage Lending a call and learn from our first conversation how a reverse mortgage can be a transformative and safe financial tool to help you to achieve security, maintain your lifestyle and enjoy financial freedom.
After all, it's your home equity, why not put it to work for you?