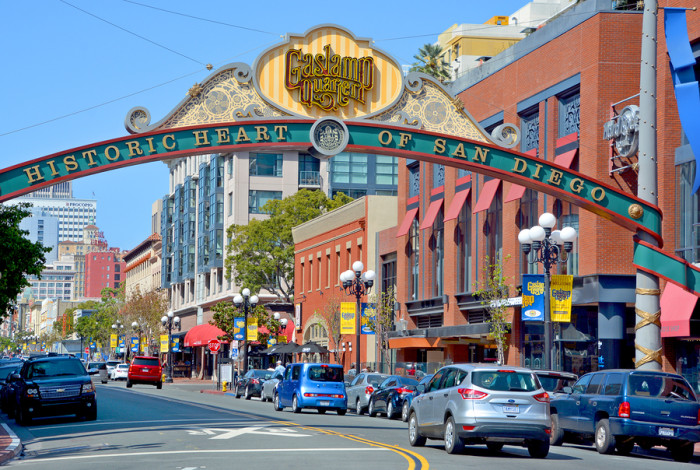 At Lineage Lending, we are serious about our commitment to secure and improve the lifestyles of our clients. Retired seniors living on a tight budget who own their homes are often unaware of the hidden wealth contained that a reverse mortgage can make available to them. For many of these seniors, a more care-free and independent lifestyle is as close as a telephone call.
When the golden shores of California are described, it's easy to close your eyes and picture San Diego. The coastline is some of the prettiest to be found anywhere and the downtown nightlife is bustling and alive. People arrive in San Diego and can't imagine ever living anywhere else. It's health-driven, family-friendly atmosphere is unique and unlike anywhere else in California. Military families on what starts as a temporary assignment never get the place out of their minds and often return later to set down roots.
As it's a perfect place to raise a family, it's a perfect place to live in retirement. The daily sunshine encourages the kind of activity that seniors dream about. Year-round tennis, golfing, fishing, walks on the beautiful shoreline, the San Diego state of mind keeps people in their retirement years a little more healthy, a little more vibrant.
Recently retiring seniors are often less prepared for an active lifestyle than they'd like to be. More and more of them are turning to a smart financial tool that allows them access the unused personal wealth in the form of the equity built up in their homes.

The specialists at Lineage Lending can show you how a reverse mortgage in San Diego is a powerful financial option designed for seniors, age 62 and older that can enable you to capitalize on the years you've invested in your home. The monthly cash infusion provided by a reverse mortgage can keep you in your home and allow you to pursue that active and relevant San Diego lifestyle. You keep the deed to your house and live in it as long as you want.
Depending upon the equity available, a reverse mortgage can generate anything from a stream of cash to cover normal living costs, to larger sums of money available to use at your discretion. Help your children go to college, or buy their first home. Make needed upgrades to your home or just use it to enrich your retirement years. A whole world of choices can open up in a way that many seniors don't consider.
Lineage Lending can help make it happen. For the last twelve years, we've been keeping seniors secure and comfortable in their retirement years.
Give us a call and let us explain the reverse mortgage pros and cons and just exactly what a reverse mortgage can do for you.