September 26, 2015 5:57 am
1 Comment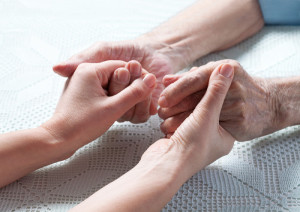 Many seniors are now reaching retirement age and finding themselves less financially prepared than they'd hoped to be. According to the Employee Benefit Research Institute (EBRI), Americans are vastly unprepared for retirement to the tune of several trillion dollars. For more than two-thirds of Americans, Social Security benefits will make up more than 50% of their retirement income.
Huge numbers of baby boomers entering retirement will depend upon reduced retirement savings and home equity to make up for what Social Security cannot cover. As a whole, this generation of seniors is hugely underfunded for retirement. But the news isn't all bad. Forbes Magazine recently featured an article endorsing the reverse mortgage as a strategic asset to be considered seriously by retired homeowners.
Retired homeowners living on a fixed income are in many cases sitting on wealth that they don't realize is available to them. Ignoring the equity you have earned through responsible home ownership is an unwise financial strategy. More and more seniors of retirement age are seeing the wisdom in using a wide variety of financial tools, some of which weren't in common use a generation ago. A reverse mortgage can access the wealth in your home's accrued equity to provide the extra cash and financial stability that many seniors can only hope for. You retain ownership of your home and live there as long as you like.
A reverse mortgage is a powerful financial tool designed for seniors, age 62 and older that can enable you to capitalize on the years you've invested in your home. This type of loan is designed to be safe and secure and is rapidly becoming one of the most popular financial options available to retired homeowners. While there are many reasons that a reverse mortgage can prove to be a smart option, here are some important ones that are often overlooked.
Defer Social Security Benefits
Strengthen your retirement income by delaying your Social Security payments and using a reverse mortgage as a source of income. In this way, borrowers can increase the Social Security income that they will eventually receive.
Reduce Sequence Of Returns Risk
Use the income generated from a reverse mortgage in a down investment year. Avoid having to liquidate investments before they have time to rebound back to acceptable performance levels.
Allow for Roth Conversions at a Low Tax Rate
Using a reverse mortgage early in retirement can help provide income to meet your retirement needs and allow for you to do Roth conversions at low tax rates. A reverse mortgage is a loan, and as such it does not increase your taxable income. You can tap into your home equity to generate monthly income and then convert a portion of your IRA at a low tax rate to get money into a Roth IRA.
Reduce Retirement Expenses and Cash Outflow
For many retirees, a reverse mortgage can be used to simply eliminate their monthly mortgage payment or medical bills and free up that money for any use they choose.
Strategic uses of home equity need to be part of every comprehensive retirement income plan. Lineage Lending can show you how using the untapped wealth that the equity built up in your home provides, can increase your monthly cash flow and strengthen your overall retirement plan. Consult your financial planner and then contact us for all the details.
A more carefree and independent retirement can be only a phone call away.

Tags: Retiree, Reverse Mortgage